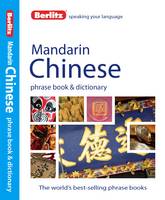 The completely revised and redesigned Berlitz Phrase Book & Dictionary is the next generation in phrase books! With more than 8,000 words and phrases, an easy to use pronunciation system, comprehensive menu reader, colour photos and bilingual dictionary, it has everything an adventurous traveller might need.
English-Spanish Standard Dictionary for Windows Phone
For work, travel or every day – you can always rely on Berlitz's extensive Standard Dictionaries. With its intuitive user interface, this app will help you find the right translation instantly.


• Around 65,000 entries (250,000 headwords, expressions and translations)
• Translates from and into English
• Up-to-date vocabulary from general conversation and numerous specialist areas
• Information on grammar and spelling variants
• Notes on expressions and particular contexts
• For everyday use, business and travel
• Audio pronunciations recorded by native speakers
• Hyperlinks between articles and directions
• Search history
• Add frequent used entries to favorites and group them in lists for quick access
• No on-going Internet connection required: simply download the dictionary once and use it on you smartphone without any additional wi-fi expense or availability issues
• Landscape mode support
Browse Phrase Books